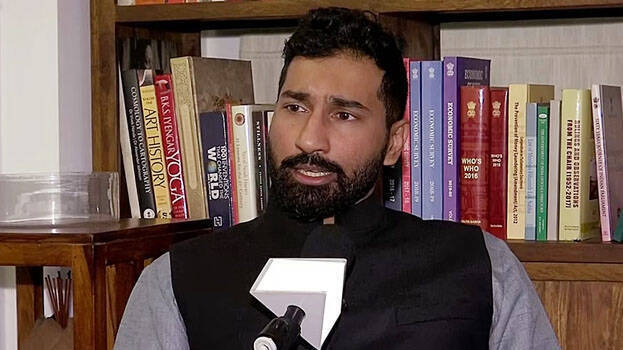 NEW DELHI: Anil Antony told Keralakaumudi that he fears for the country's long-term interests and security seeing the stand of many in the Congress. Anil, who resigned from all Congress duties following the controversy over his response to the BBC documentary, is standing firm in his stance.
"There may be political differences with Narendra Modi. However, attempting to face the central government by teaming up with those having separatist and anti-national attitudes will be dangerous for the existence of the country. What has been happening in the Congress for the previous two years does not seem to be a good thing. Following the controversy over the BBC documentary, several people called me. Leaders such as Ghulam Nabi Azad, Amarinder Singh, Sunil Kumar Jakhar, Jyotiraditya Scindia and Jitendra Prasada left the party. The Congress leaders are saying that let them go and that our goal is not to win the elections. I don't know how practical is this stance," Anil Antony said.
"The BBC's decision to release the documentary now time doesn't seem like a very innocent one to me. I have two reasons to point out. One is about former British Foreign Secretary Jack Straw, who is part of the documentary, and the other is about the BBC. Jack Straw, the mastermind of the Iraq war, is the man who eliminated a ruler who was India's friend. BBC is the media organization that published the map of Kashmir without half of it. There is something mysterious behind the duo coming up with this documentary now," he added.