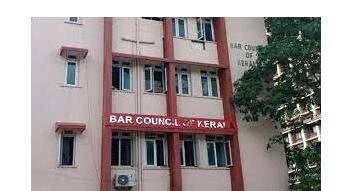 KOCHI: The Bar Council of Kerala has issued a show cause notice to advocate Saiby Jose Kidangoor in the allegation that he was taking money from clients to be given to High court judges. He should give an explanation within 14 days. Further action will be taken based on Saiby's explanation. The complaint filed by some lawyers to the Union Law Ministry against Saiby was sent to the Bar Council for proper action the other day.
It is alleged that Adv Saiby accepted 77 lakh rupees from parties on the pretext of bribing high court judges Justice PV Kunhikrishnan, Justice Mohammed Mushtaq, Justice Ziyad Rahman. On the basis of the Kochi City Police Commissioner's report, the DGP sought legal advice from the Advocate General regarding conducting a detailed investigation into the incident.
As per the legal advice, there is no fault in conducting investigation by registering FIR. Additional DGP K Padmakumar had visited Advocate general K Gopalakrishna Kurup yesterday evening for discussion. This detail must have been informed then.
But no response was given in the application submitted by DGP seeking legal advice.