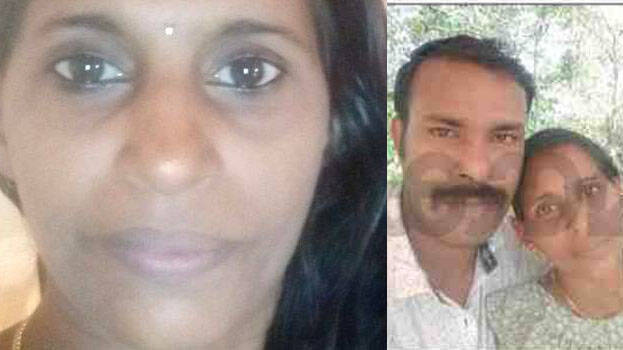 KASARGOD: Neethu Krishnan (32), daughter of Radhakrishnan of Kottiyam in Kollam, was found dead at the residential place inside a rubber estate in Badiyadka. Anto Sebastian, a native of Kalpetta in Wayanad, who lived with her, is found missing.

Police said they suspect Sebastian to have fled after killing her. Her body was found inside the tiled house where they were staying in the rubber estate at Elkana in Badiyadka, Kasaragod.

The body was found wrapped in a cloth and kept in the corner of the room. Both her hands and legs were found tied. The body is suspected to be four days old. Anto Sebastian came to Badiyadka with her for rubber tapping 42 days ago.

When the workers went in search of them as they were not seen for the past three days, a foul smell was emanating from the house and this raised suspicion. Badiyadka sub inspector K P Vinod Kumar and his team reached the spot and when opened the house found the body. It is suspected that an attempt was made to take the body wrapped in a cloth.

The Badiyadka police registered a case and an investigation has started on the complaint of the estate manager. A search has been intensified for Anto Sebastian. An information has obtained that a theft case is registered against Anto in Kottiyam Police Station. Anto Sebastian, who is on the run, had married thrice and Neethu twice. Her child is living with her parents in Kottiyam. The body has been shifted to Pariyaram Medical College for expert post-mortem after a police inquest.