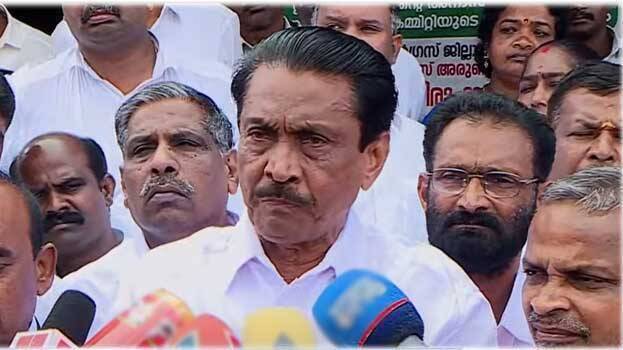 IDUKKI: If the wild elephants continue to cause trouble to the people, the elephants will be shot to death, said Idukki DCC president C P Mathew. He said that he has friends in Tamil Nadu and Karnataka who can shoot elephants right in their foreheads.

Don't make us do unnecessary work. If the elephants cause trouble to the people, even if it is illegal the opposition has the responsibility to protect the lives and property of the people, Mathew said in Pooppara.

The task force and the medical team should take immediate steps to solve the problems related to it. No talks on tranquilising the elephant are needed. Either the elephants should be taken to Kodanad or the government should find a place for them. The DCC president also stated that if the government does not take necessary action, they will be forced to shoot them.