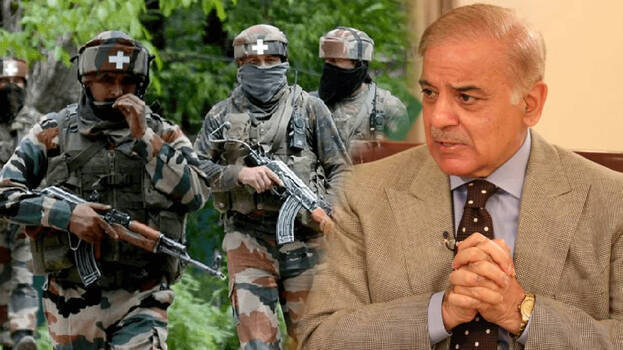 NEW DELHI: Pakistan is ready with a new move to conspire against India although they are struggling in economic crisis. It is reported that Pakistan's move is to interfere in such a way as to damage the image of India and the central government. The intelligence agencies have received clear indications in this regard.
Reports indicate that Pakistan is again trying to use Kashmiri ssue. According to the intelligence agencies, Pakistan's Ministry of Foreign Affairs has given a secret instruction to its embassies around the world to do everything necessary in this regard. Today is Pakistan Kashmir Solidarity Day. This was preceded by a secret instruction. The instructions also detail the plan to topple the Indian armed forces in Kashmir.
Meanwhile, the army and the Jammu and Kashmir Police arrested six terrorists associated with the banned terrorist organization Jaish-e-Mohammed (JeM) and recovered a huge collection of arms and ammunition from them. The Jammu and Kashmir Police also said that during the preliminary investigation, they found evidence that the arrested people were in constant contact with terrorists across the border in Pakistan through various social media platforms.
At the same time, Pakistan's economy is still in a pathetic state. Further steps have been taken to obtain loans from the IMF and financial assistance has been requested from more countries. But no one has responded in favor of this. Everyone's fear is that if money is given, it will be used for terrorist activities instead of ending people's hunger.