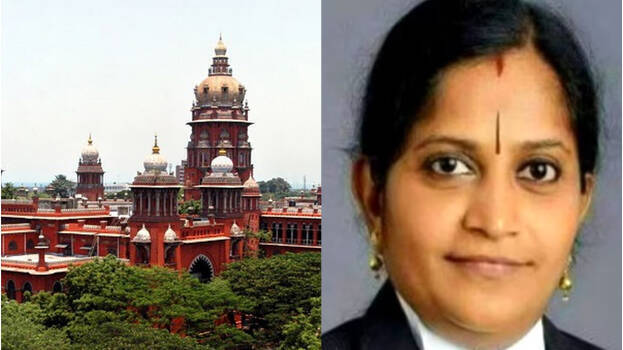 CHENNAI: Supreme Court will hear the petitions challenging the appointment of Lakshmana Chandra Victoria Gowri as High Court judge tomorrow. After Center approved the appointment of Gowri, a former BJP leader, there were protests from various quarters.
Victoria Gowri is a person who has been embroiled in controversy for her remarks against minorities. Victoria Gowri is taking charge as High Court additional judge tomorrow. On January 17, the Supreme Court Collegium recommended central government to appoint five persons as High Court Judges including Gowri, who was an advocate of the Madura Bench of the Madras High Court.
Ever since this decision was made, a section has come forward demanding a review. The Chief Justice and the President had received a complaint demanding that Gowri should not be appointed as a justice.
Gowri was criticized for being unfit for the post because of her anti-minority articles written in the RSS mouthpiece Organiser. A group of lawyers in the Madras High Court had approached the Supreme Court, arguing that her viewpoints were inconsistent with constitutional values.
The petition is being considered by a bench headed by the Chief Justice. The court gave urgent consideration to the petition after it was noticed that the central government had approved the appointment of High Court lawyers including Gowri. Gowri's oath-taking ceremony will be held at 10.35 am while the Supreme Court is hearing the petition.