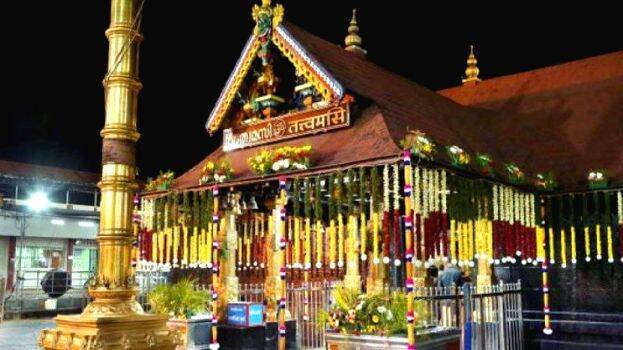 SABARIMALA: The coins received at Sabarimala temple through offerings during the Mandala-Makaravilakku pilgrimage season have been counted and as per the initial estimate the coins are worth Rs 10 crore. The counting of coins was completed on Thursday evening. Old and torn notes were also counted on Friday.
Kerala Kaumudi had reported that due to a lack of staff, coins were piling up in the new coffers, and the notes in it got damaged as bills weren't untied and counted. After this, the High Court intervened and the Devaswom Board started showing more caution. Even after Mandala- Makaravilakku festival, the employees were still counting coins without leave. The counting of coins was stopped on January 25 when the staff caught viral fever and chicken pox. The counting of coins started again from February 5 after assigning 540 employees. The coins in the old and new vaults were brought to the Annadana Mandapam and counted under the leadership of Treasury Chief Officer Deputy Devaswom Commissioner RS Unnikrishnan and Finance and Accounts Officer BS Sreekumar.
The employees were told to return after the counting of coins is complete. But the proposal to count the old notes in the treasury sparked protests. A few employees were not ready to count the notes. Till 2015, Dhanlaxmi Bank paid full value for torn and stained notes. After this, the value of bad notes is given as per RBI norms. Due to this, since 2015, the Devaswom Board didn't gave much care to counting such notes. The Devaswom Board has not clarified what was done with the piled-up notes deemed useless.