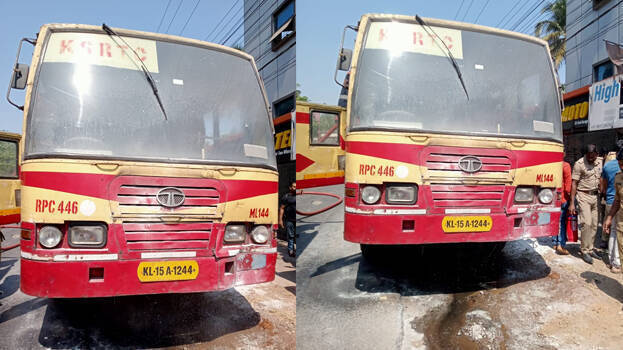 THRISSUR: A running KSRTC bus caught fire on Sunday. Thrissur-Kottayam Superfast caught fire at Puzhakkal in Thrissur. A major disaster was averted as the locals rushed to the spot and doused the flames. All the passengers are safe.
While the bus was running, smoke was emanating from the engine. One of the passengers alerted the employees about the fire. The bus crew immediately intervened in a timely manner. The locals soon evacuated the passengers from the bus. The locals brought the fire extinguisher from the nearby petrol pump and doused the fire. Meanwhile, the fire brigade also reached the spot. There were thirty passengers in the bus.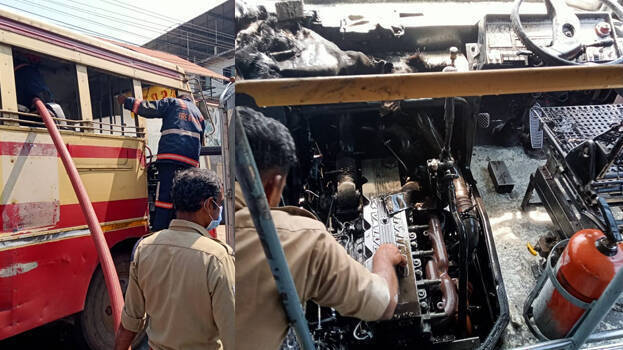 Initial reports said short circuit is the cause of the fire. The fire is believed to have billowed from the wiring under the bus.
A pregnant woman and her husband died in a car accident in Kannur after their car caught fire in Kannur last week. After that, cars were burnt in some parts of the state. Many of these were caused by short circuits.