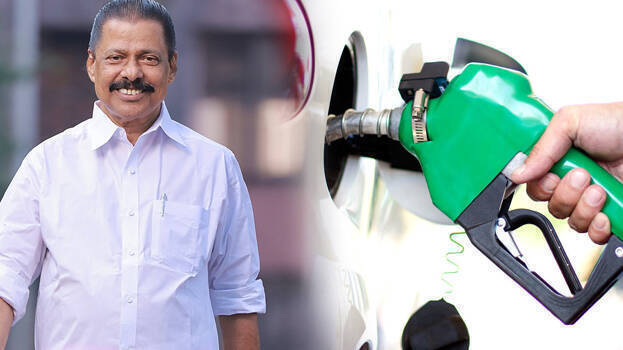 KANNUR: The fuel cess hiked in the state budget will not be reduced, hinted CPM state secretary M V Govindan. The government has increased the cess on petrol and diesel by Rs 2 per litre. Meantime, the CPM state secretary said the CPM will go on an open strike if the centre increases the fuel price again. Talking to a private channel ahead of CPM's state public defence march from Kasaragod tomorrow, Govindan clarified that the fuel price will not be reduced.

People who don't protest when the centre increases taxes, get emotional when fuel prices are hiked in Kerala. Govindan said this is due to political reasons. Meantime, the CPM state secretary also made a serious allegation that the opposition waving black flags against Chief Minister Pinarayi, has appointed a suicide squad for that purpose. He opined that they are jumping before the chief minister's vehicle in protest.
CPM to defend
Amid controversies and political attacks by opponents using them as a weapon, the CPI (M) is engulfed, the state people's defence march, called by the party's state committee, will begin tomorrow in Kasaragod. Although the march was planned to expose the Centre's approach towards Kerala and corporate communalism and to explain the government's welfare activities, it is a situation where the party has to respond to the controversies that have put the party on the defensive.