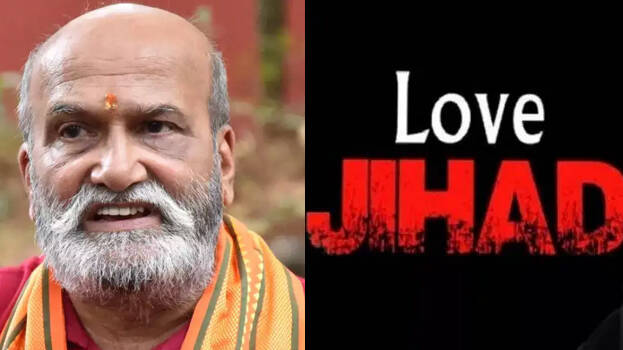 BAGALKOT: Sri Ram Sena chief Pramod Muthalik has called upon Hindu men in Karnataka to trap Muslim girls to counter 'love jihad'. He made this controversial remark while addressing a public meeting in Karnataka's Bagalkot. Muthalik also assured protection and offered jobs to those who trap Muslim girls.
"We clearly know what is happening in Karnataka and I have a solution. If we lose one Hindu girl to 'love jihad', we must trap and lure 10 Muslim women in retaliation. If this happens, Sri Rama Sena will be behind and give you complete protection and even employment. We must protect our religion from external forces.", he said.
Pramod Muthalik has also announced that he would contest as an independent candidate from the Karkala constituency in Uduppi in the upcoming Karnataka assembly elections. He claims that he has the support of the people. It is assumed that the recent remark is aimed at securing maximum Hindu votes.