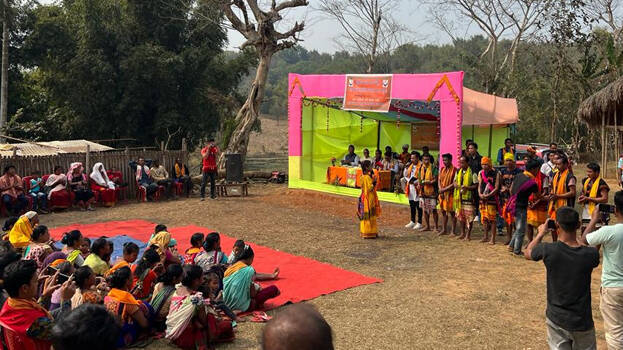 GUWAHATI: 24 families have returned to Hinduism days after the Assam chief minister called them to keep a safe distance from the trend of conversions and remain rooted in their culture and identity. Chief Minister Himanta Biswa Sharma made such a call to the Tiwa people of Morigaon district in Assam. Many people from Christianity returned to Hinduism in Morton village in a traditional ceremony on Monday.

43 members of 11 families who recently embraced Christianity returned to Hinduism in another ceremony. They underwent the process of re-conversion to Hinduism and performed the purification ceremony. The organizers of the event said the families had promised not to convert to Christianity. The Devaraja Parishad member revealed that they will continue to work with the mission of transformation.

Assam Chief Minister made a statement during a recent function at Jungle Bolohu in Nagaon that 'a race cannot prosper for long if it loses touch with its cultural roots'. In the North-Eastern states, Christianity is being spread on a large scale among the Scheduled Tribes. According to the 2011 census, Christians constitute 12.8 percent of the current Scheduled Tribe population in Assam. In 1991 it was 7.6 percent and in 2001 it was 8.8 percent. According to the 2011 census report, 42 percent of Assam's Christians belong to Scheduled Tribes. The remaining 57.5 percent are from other communities.

Assam is now taking strict action against foreigners who reach the state on a visit visa and then engage in conversion. Assam Police recently arrested around 10 foreigners and sent them back to Delhi.