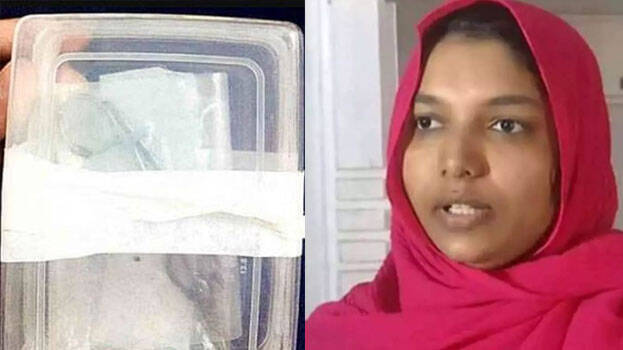 KOZHIKODE: The investigation by the expert team has been sabotaged in the incident in which scissors got stuck inside the stomach of a woman during caesarian delivery in Kozhikode Medical College five years back. The scissors got stuck in the stomach of Harshina of Pantheerankavu. She said that if not from the hospital, then tell me from where it got stuck. Did I swallow it, she said that she complained of pain after the surgery. She said that she lost faith in the health department and the minister and will fight till justice is served.

An investigation of the expert team found that the scissors were not of the hospital. The caesarean was done in the hospital in 2017. Then the hospital had all the documents including instrumental register. No scissors were found missing in it. Before that, caesarean was done at the Thamarassery hospital in 2012 and 2016. However, the medical team could not find the origin of the scissors as there was no instrumental register at that time. The help of the forensic team was also sought to determine the time of life.

Following Harshina's complaint, Health Minister Veena George conducted an investigation with two panels. In both cases it was not found that the scissors belonged to Kozhikode Medical College. After the first inquiry, an expert committee was assigned to conduct a detailed inquiry and submit a report. The investigation team consisted of surgery and gynecology doctors from Thiruvananthapuram Medical College and Thrissur District Hospital.