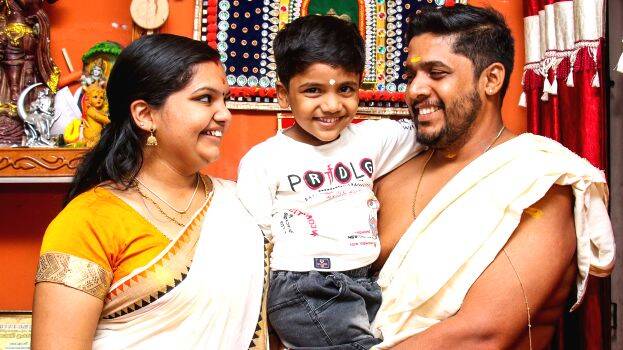 THIRUVANANTHAPURAM: Shantanu was once riddled with questions from relatives who went crosshairs over his decision to quit a lucrative IT software job. The senior software engineer left his job to walk the way his mind trudged— to be at the heavenly abode in Attukal serving the devi as the priest.
" Even if the pay is less, nothing can take away the fulfillment of serving AttukaL devi," says Shanthanu.
Shantanu has got a lineage running at Attukal. His father, Narayanan Namboothiri was the main priest in the temple for a long 30 years. The soil familiar and carries his whole childhood while the nooks and corners of the temple are like the back of his hand. Shantanu wanted his father's yes-nod before quitting the job. Breaking his normal stoic nature, his father wholeheartedly told his son to go with what his mind dictates.
Shantanu passed his engineering from KNSK engineering college in Nagercoil. After completing, he jumped into the IT milieu and settled into a job. This was in the year 2011. Later he made a sojourn to Kuwait to take a new gig which never kept him engrossed. He returned back to take work with another company inside Technopark. The covid pandemic forced him to work from home which turned out to be the decider for Shantanu to take a deviation from his IT job.
His wife Devika, who runs a handloom shop near Attukal also supports her husband's decision to give up the IT job. She said, Shantanu was tangled in work from morning 8 to night 12 and had less time left for the family. With the current one, he is relieved and moreover, the aura that he gets in the divineness is unmatched.
Shantanu is definite in his mind and says there is no return for him to IT and he feels complete in serving Attukal amma.