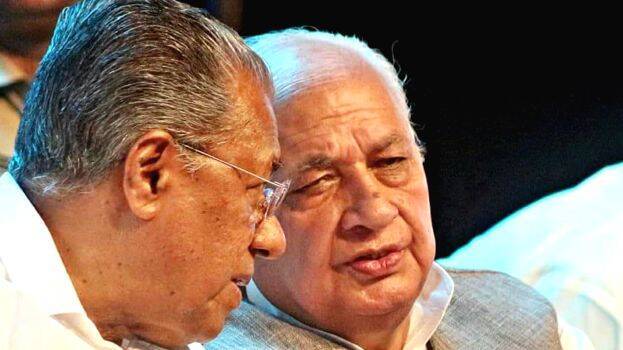 Cabinet approves
Governor's permission sought
THIRUVANANTHAPURAM: Rules of Business are about to be amended to remove the condition that the approval of the central government should be obtained before making laws on matters included in the Concurrent List where the Center and the States have equal power to make laws. The Cabinet meeting decided on the amendment and forwarded the file to the Governor for approval. The amendment will come into effect only after the governor signs it.
As per Rule 49(2) of the Rules of Business, the legislature shall consult the concerned department of the central government before making laws on the subjects in the Concurrent List. If a bill is brought to amend the law, it must be communicated to the central government compulsorily. Although such legislative amendments apply only to the state, the expert opinion of the department at the center should be sought. However, the central law cannot be watered down by state law making. The amendment is to completely omit rule 49(2) containing this provision.
A strategy to reduce intervention of the Governor
If the governor approves the bill, the government can introduce any bill in the legislature on the issues included in the concurrent list, including education. The Governor has shelved the University Act Amendment Bill to remove the Governor from the post of Chancellor, citing that it was forwarded without consulting the Centre. The governor has pointed out that education is in the concurrent list and coordination and standardization of higher education and research institutions is in the Union list where Parliament alone has the power to make laws.
Authority will continue
Even if the Legislature makes laws on issues in the Concurrent List, the Governor has the power to send the bill to the President for consideration under Article-200 of the Constitution. In Kerala, there is no history of governors voluntarily sending bills to the President. Governors have so far sent only bills recommended by the state government to be sent to the President for his consideration. Such a recommendation will no longer be made.
13-year-old letter from central as the foundation
In 2010, the Union Home Ministry had directed the states not to seek prior central approval except in very serious matters, as the number of applications seeking permission to make laws increased. After 13 years, this letter was dug out and used for the amendment of the Rules of Business.