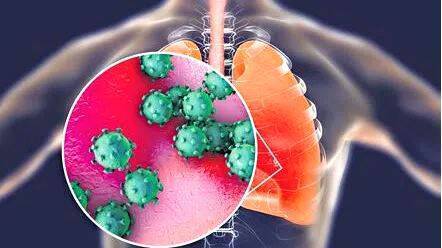 NEW DELHI: India has reported two deaths due to H3N2 influenza virus. The two dead are natives of Karnataka and Haryana. Heere Gowda (82) of Hasan in Karnataka, is the first person to die of H3N2 influenza in the country. He died on March 1 following fever. He was admitted in the hospital on February 24. He was under treatment for diabetes and high blood pressure. Meantime, no information has been divulged about the name of the dead in Haryana.
H3N2 viral infection known as Hong Kong flu with symptoms similar to Covid and H1N1 infection have been reported in the country earlier. Presently, there are 90 H3N2 patients and eight H1N1 patients in the country. The symptoms of this disease include continuous cough, fever, chills, breathing problems and body aches. People with these symptoms must wear a mask. Health experts have informed that adults, children and people with weak immune system should be very careful as the disease can be serious.
There are unofficial reports that six people have died of H3N2 influenza in the country. Four deaths in Punjab. Many patients are reported to be arriving in hospitals, including in Uttar Pradesh, with influenza-like symptoms.
NITI Aayog meeting
A ministerial meeting will be held today under the leadership of NITI Aayog to discuss public health measures, disease control, protocols etc. The review meeting called by Union Health Minister Mansukh Mandaviya on Friday directed the states to remain alert. The disease will be under control by the end of March.
Oseltamivir
The central government has approved the sale of Oseltamivir, a drug recommended by the World Health Organization for treatment.
Infection can be serious for
Those above 65 years of age
Pregnant women
Patients suffering from asthma, diabetes, heart disease
Patients suffering from nerve-related diseases

Symptoms for up to a week
Fever for five days
Heaviness in the chest
Dry cough for up to three weeks
Shortness of breath, vomiting, nausea
Sore throat, body ache, diarrhoea