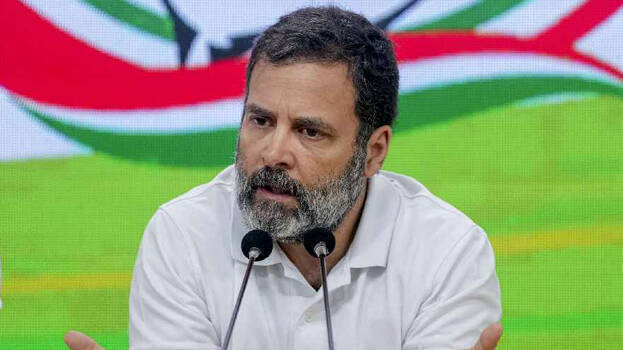 NEW DELHI: Delhi Police has issued a notice to Congress leader Rahul Gandhi asking him to share details about the victims of sexual harassment about whom he mentioned in his speech in January this year in Srinagar during the Bharat Jodo Yatra. Delhi Police took cognizance of the social media posts and sent questionnaire.
Referring to his experiences during the Bharat Jodo Yatra and to the problems faced by women, Gandhi had spoken of girl coming to him and talking about atrocities faced by her.
"In one particular case I asked a girl, she had been raped, I asked her should we call the police, she said that don't call the police then I will be shamed," Gandhi had said, according to police.
The police sent a notice to Rahul following Rahul's revelation that he had met the rape victim. The police, who said that they are ready to take action against the harassment, added that they sent notice to Rahul Gandhi as they have not received any complaint.