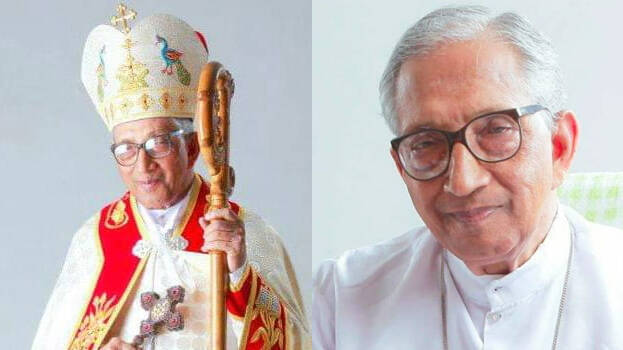 KOTTAYAM: Mar Joseph Powathil (92), the former Archbishop of Changanassery Archdiocese has passed away. He died today afternoon while undergoing treatment at a private hospital in Changanassery due to age-related ailments. He was the former President of CBCI and KCBC.
He was born on August 14, 1930 to Appachan and Mariyakutty at Powathil in Kurumbanattam Assumption Parish of Changanassery Archdiocese. He was ordained to the priesthood on October 3, 1962. On February 13, 1972, Pope Paul VI elevated him to a bishop.
On November 5, 1985, he became the Metropolitan of Changanassery Archdiocese. In the following year, he took over as the head of the Archdiocese. He was the president of KCBC from 1993 to 1996 and the president of CBCI from 1994 to 1998.