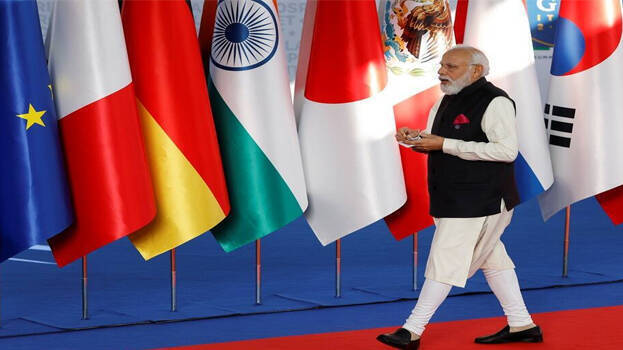 NEW DELHI: India is holding the presidency of the G20, a group of twenty powerful countries in the world. As part of this, the country is organizing various programs attended by world leaders. The events have already been started which is attended by ministerial and top official level representatives of various countries. India organizes such programs in different parts of the country. Among these, India is organizing a high official-level gathering of G20 culture ministries in Jammu and Kashmir. The event will be held in May.
But Pakistan is raising objection against this. India's move is a heavy blow to Pakistan, which has been claiming rights over Jammu for years. Pakistan is trying to prevent India from hosting the meeting by friendly countries like China, Turkey, Saudi Arabia. India's permanent representative at UN Ruchira Kamboj has clarified that India's decision is to go ahead with the scheduled gathering.
India has announced that G20 senior officials will meet to discuss issues such as cultural property protection and restitution, harnessing living heritage for a sustainable future, promoting cultural industries, and leveraging digital technology for cultural protection.
India's representative to the UN stated that India will hold 56 meetings at various locations from Kashmir to Kanyakumari. G20 meetings will be held in 28 states and eight Union Territories, including Arunachal Pradesh. By bringing the representatives of the world countries, we can once again prove to the world that Kashmir is inevitable part of India.