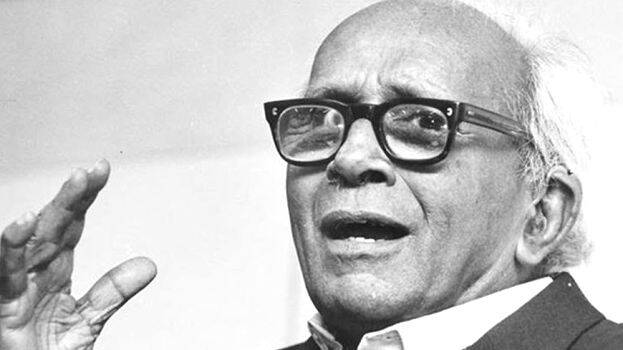 THIRUVANANTHAPURAM: The 25th death anniversary of EMS, the influential communist leader and the first Chief Minister of Kerala, was observed across the country yesterday. All the CPM party offices were decorated and flags hoisted. People from different walks of life were present to hoist the flag at the branches.
After the leaders laid floral wreaths at the EMS statue in front of the Assembly, a memorial meeting was held.
Chief Minister Pinarayi Vijayan, CPM State Secretary MV Govindan, Central Committee Members PK Srimati, Thomas Isaac, AK Balan, CS Sujatha, State Secretariat Members Anavoor Nagappan, Puthalath Dinesan, M Swaraj, KK Jayachandran, District Secretary V Joy MLA, State Committee Members Minister V Sivankutty, Kadakampally Surendran MLA, AA Rahim MP, M Vijayakumar, P Shashi, and others offered floral wreaths.
V Joy presided over the memorial meeting. MV Govindan delivered the memorial lecture. Palayam Area Secretary C. Prasannakumar gave welcome speech.
State Secretary MV Govindan inaugurated the memorial service at EMS Academy. V Joy MLA became the chairman. Anavoor Nagappan, Putthalath Dinesan, KK Jayachandran, M Vijayakumar, District secretariat members C Jayan Babu, Putankada Vijayan, KS Sunilkumar and MLAs IB Satish and G Stephen spoke. Valappil Area Secretary RP Shivaji gave the welcome speech. MV Govindan hoisted the flag at AKG Center and EMS Academy. The programs to commemorate both leaders will continue till AKG day on the 22nd.