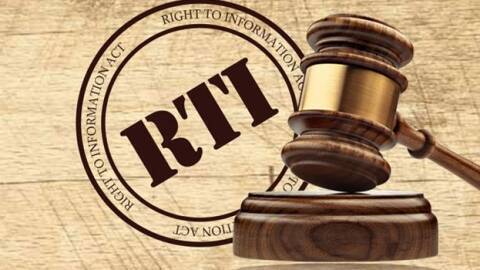 THIRUVANANTHAPURAM: The Right to Information Commission has fined three officers who failed to respond within the time limit to RTI requests. Alappuzha District Panchayat Executive Engineer SD Rajesh has been fined Rs 20,000, Kottayam Municipal Superintendent Bobby Chacko has been fined Rs 15,000 and Chavara Block Assistant Executive Engineer V Latha has been fined Rs 2,500. The order was issued by State Information Commissioner Abdul Hakkim.
Rajesh, who did not respond to the RTI application filed by KJ Vincent in October 2015 when he was Public Information Officer at Kochi Corporation, did not comply with the commission's directive or attend the hearing. The commission sent summons and summoned Rajesh to Thiruvananthapuram. The current officer has also been directed to provide the information, requested by Vincent, by April 13.
Bobby Chacko was punished for abandoning his duties by assigning a subordinate employee to the application given by Cheruvadi Lakshmi in April 2022 while working in the Kondotti Municipality. The Commission has upheld the actions of the first appellate authority.
Chavara Block Panchayat Assistant Executive Engineer V Latha was punished for the lapse in 2018 when she was Public Information Officer in Pandalam Municipality. It was found that the information was denied citing technical reasons after payment was made.