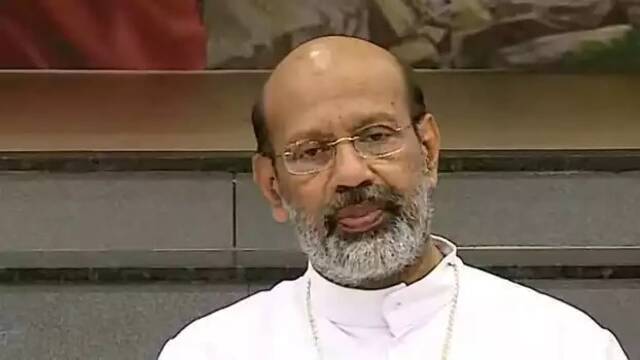 KOZHIKODE: Thamarassery Bishop Remigiose Inchananiyil said that he will support the political party that stands with the farmers and intervenes in their problems. "Even if it is BJP, what matters is whether they would consider farmers or not. The LDF and UDF government neglected the farmers.", he said. "The Chief Minister took charge of the minority department after repeated requests. But due to external pressure, he handed over the power to someone else. We object this. It's a big issue for us.", he stated.
"As the farmers are not a large organized force, the government does not want them. The decision is to support the farmers.", said the bishop. "We demanded not to import rubber but it was ignored. The subsidies given to rubber farmers were withdrawn. They cut all the powers of the Rubber board. Though the government procured paddy and coconut, farmers are not being paid on time.", he added.
"The politicians praise the farmers in their speeches and books. But none of this is visible in their work. Many paddy farmers stopped farming because of the anti-farmer stance of the governments. The government has not intervened effectively till date on increasing wildlife attacks on human settlements.", he said.
"When people continue to be in fear of wildlife attacks, the government puts the farmers in more trouble by introducing the buffer zone. Many strikes were conducted by the poor farmers during this period, but not a single problem was considered or resolved.", said the Bishop. "Therefore, in such a situation, we want to support those who take up the farmers' issues and support them, regardless of the party.", stated Thamarassery Bishop.