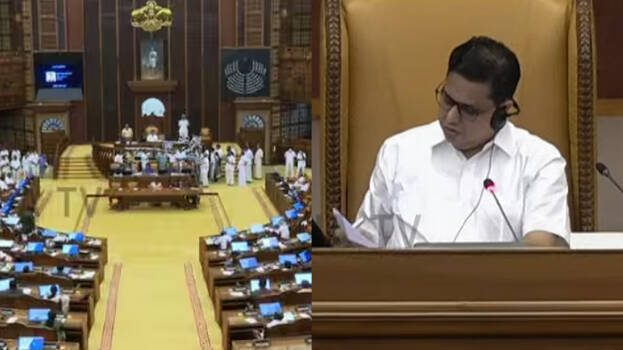 THIRUVANANTHAPURAM: The opposition intensified protests in the assembly. Five MLAs started an indefinite satyagraha in the well of the house. Anwar Sadat, Uma Thomas, T J Vinod, Kurukoli Moideen and AKM Ashraf are staging the satyagraha. The opposition MLAs expressed solidarity to the protesters.
The opposition raised slogans inside the assembly. Meantime, Speaker A N Shamseer responded that the opposition are deliberately disrupting the assembly proceedings. Minister M B Rajesh said the opposition is disrespecting the assembly. The protests of the opposition are not showing in Sabha TV even today.
The Speaker had yesterday stated in the ruling that he would examine the proposal to adopt the model of the Parliament, which includes footage of the opposition protest in the broadcast of the assembly proceedings. The proceedings of the assembly had to be halted yesterday as the opposition trooped to the well of the house and raised slogans alleging that rights are being denied including notice for adjournment motion.