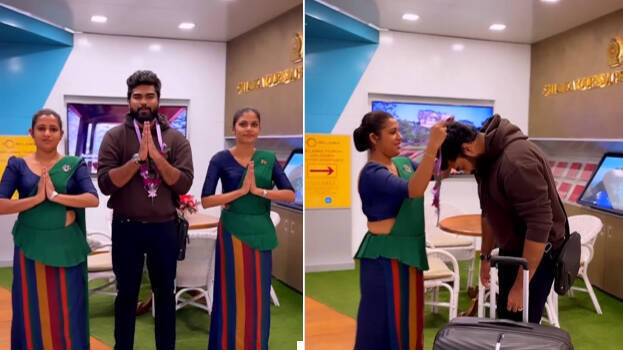 Several allegations were raised against Bigg Boss fame Dr Robin Radhakrishnan recently. He was also trolled on social media for speaking loudly at inauguration venues and other events. Now Robin has shared a new update.
Robin revealed that he is going on a trip to Sri Lanka. He has also shared pictures and videos of him at Kochi airport and Sri Lanka airport. They welcomed Robin with a garland. He has also written a caption thanking the tourism department of Sri Lanka and airport authorities.
Meanwhile, still photographer Shalu Peyyad had raised accusation against Robin through YouTube and social media. Robin's fiancé Arathi Podi had filed a complaint against him to Kochi City police commissioner. Arathi alleged that Shalu Peyyad has crossed the limit and said that she has evidence against him.