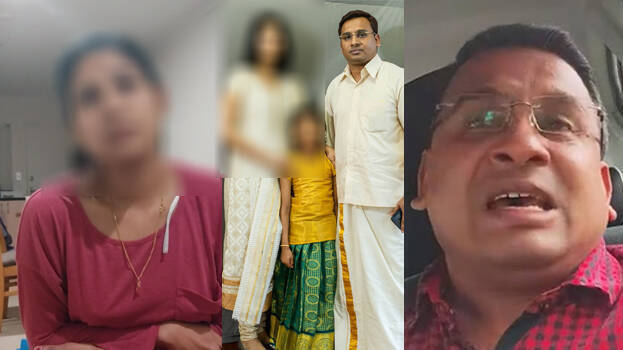 An NRI recently committed suicide after accusing his wife of extramarital affairs. The family was long settled in New Zealand and from the Facebook posts and images, the happy family soon witnessing such a mishap is still a hard one to digest for close relatives. The video testimony of the victim has been massively circulating in social media and now, criticism came aplenty for the wife who cheated on her husband for another man. However now, a Facebook post is the talking point noted mostly for its indifferent take on the issue.
Anjali Chandran's Facebook post is hitting the right and wrong chords among many netizens in Kerala. In the video, the husband has been cross-questioning a frail wife who looks shattered knowing about her partner finding out about her furtive alliance. She is scared and says the affair happened because of repeated rebukes and admonishments from her husband. In the video, he is asking her to say everything clearly without skipping a minute detail. Anjali says such a trait implies the toxicity deeply entrenched within the family. The husband is toxic, and the wife fears him and turned vulnerable which resulted in she finding a greener pasture that assures solace. It is no mistake of hers, says Anjali in her Facebook post.
The wife in this case never found comfort with him, so she tried another space which assured that. The people coming in torrents with comments against the wife may have similar archaic thoughts that should go redundant.