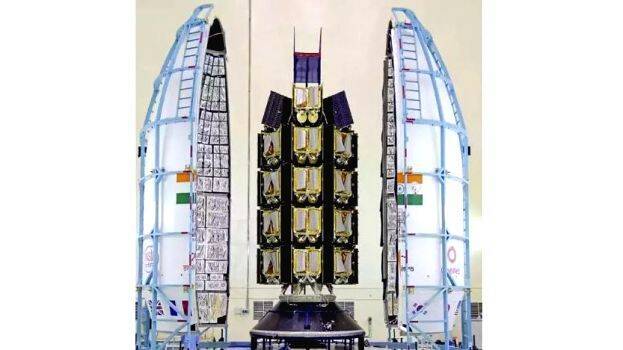 THIRUVANANTHAPURAM: ISRO on Sunday will launch 36 more satellites from Sriharikota to the satellite network deployed by Britain's OneWeb Network Access Associates for better broadband internet coverage worldwide. The mission will be on the second launch pad at 9 am.
This is the second commercial launch of the GSLV Mark 3 (LVM 3) rocket. OneWeb's 36 satellites were launched on the same rocket on October 23.
OneWeb currently has 582 satellites in orbit. It will have 618 with Sunday's launch. OneWeb envisages a massive network of 648 satellites in total. Other satellites were launched by various agencies such as SpaceX.
ISRO's commercial arm New Space India and OneWeb have signed an agreement to launch 72 satellites. ISRO's will be paid Rs 1000 cr for the launch.
India's gains
Currently, the Internet reaches mobile phones and computers from satellites to towers and from them through relay centres
The OneWeb network gets the Internet directly from the satellite to the computers. That's why there are so many satellites
A huge array of satellites 600 km above the earth. India's Bharti Airtel also has a stake in OneWeb
High-speed internet in all rural and remote areas of India. Digital innovations will also gain momentum
LVM - 3 Rocket
GSLV was renamed as Launch Vehicle Mark 3
It weighs 640-ton, 5 metre in diameter, and 43.5 metre length
Solid and liquid fuel in the first two stages
Cryogenic engine in the third stage
Satellites weighing up to 10 tons will be launched
36 satellites weigh 5.805 tons