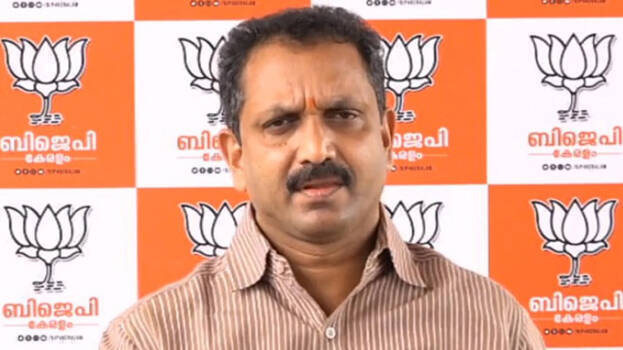 THIRUVANANTHAPURAM: A case has been filed against BJP state president K Surendran for making defamatory remarks against CPM women leaders. The case was registered by the Cantonment Police for misogynistic remarks against women leaders. Sections 509 and 304 of the IPC have been charged against the BJP leader. The action was taken on the complaint of CS Sujatha, state secretary of the Janadipathya Mahila Association.

K Surendran made a controversial remark that all the women leaders of the Marxist party have become fat and have become 'Poothanas'. Thiruvananthapuram Museum Police also received a complaint against misogynistic remarks. The complaint was lodged by CPM worker Anvarsha Palode. The complaint says that action should be taken against the BJP leader's statement which insulted all women.
Youth Congress state secretary Veena S Nair has lodged a complaint with the Chief Minister and the Women's Commission against Surendran's statement. In the complaint, Veena pointed out that Surendran's statement was extremely insulting and reflected his vile attitude towards women. The complaint also demanded that the police register a case against Surendran and take legal action.
Meanwhile, Surendran's controversial remark was made at the welcome committee formation meeting of BJP's Women Empowerment Conference in Thrissur.
"All the women leaders of the Marxist party, who came to power as advocates of women's empowerment, got fat. They have stolen a lot of money and are making fun of the women of Kerala after getting fat like Poothana," Surendran said.