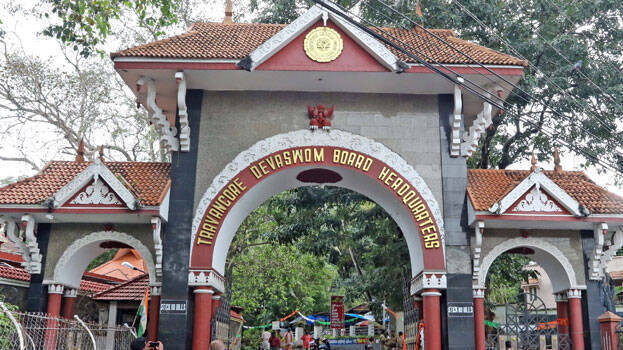 THIRUVANANTHAPURAM: The Travancore Devaswom Board announced to start an old age home for Hindus above 70 years. Devaswom Board president Anantha Gopan informed that the project is aimed for the upliftment of the Hindu community and the existing building will be renovated and the work will start. The president while addressing the press also informed that there will be no financial difficulties in running the old age home.

The project is included in this year's budget of the Travancore Devaswom Board. The president also informed that the board will start a gas agency. The board's satram in Varanasi will be renovated. 2.5 crore has been allocated for it. The board also decided to start a petrol pump at Nanthencode in Thiruvananthapuram.
The income of the Devaswom Board is Rs 1257 crores. Expense expected is Rs 1253 crore. The president announced that Rs 21 crores have been earmarked for Sabarimala. Sabarimala requires aravana container of Rs 17 crore. To meet this additional cost, decided to set up a can factory for Rs10 crores. Rs 4 crore have been allocated for its initial work. The can factory will be set up at Thiruvalla in Pathanamthitta. Rs 2 crore have also been earmarked for the construction of a large building of toilets at Sabarimala and Pampa.
More arrangements will be made for Ayyappa devotees in Pandalam. A master plan will be framed for Pandalam Valiyakoyikkal Temple. Rs 2 crore has been reserved for it. An amount of Rs 35 crore has been reserved for other temples.