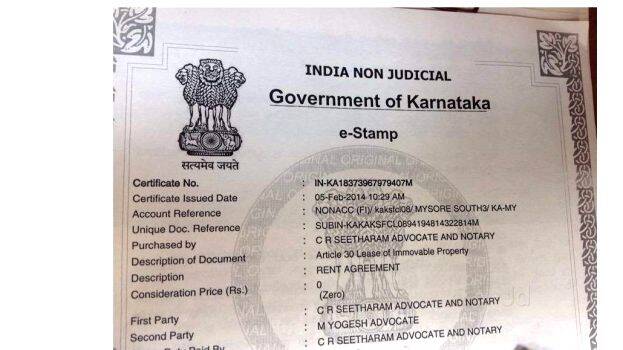 THIRUVANANTHAPURAM: 14 Sub-registrar offices will have an e-stamping test run today for stamp papers of all denominations used for non-judicial purposes. The rule will come into effect today and after this execution, the stamp vendors will slowly start turning to be a thing of the past.
Vendors who have stocks of stamp papers worth Rs 1000 can sell them till May 2. The left-out stamp papers after the mentioned date shall be returned to the office.
Registration with e-stamping is as follows:
After logging on to https://pearl.registration.kerala.gov.in using Registration Department's PEARL application, find the sub-registrar office where registration is to be done and collect the token for the date of registration.
A pay slip with a unique transaction ID and e-stamp reference number as per the stamp price based on the base price can be obtained from the PEARL application. If you approach a licensed stamp vendor with this slip, e-stamp will be issued using the registered login ID provided to the stamp vendor from the treasury.
Guideline for vendors
Vendors have to log on to https://estamp.kerala.gov.in and after selecting the department e-stamp option, enter the information on the payslip provided by the Aadhaar registrant. If it is accepted then the stamp price should be accepted and paid through netbanking through e-treasury payment mode in the e-stamp portal. Once it is done the e-stamp will be generated.
The new set of rules will be first applied in sub registrar's office including Sasthamangalam in Thiruvananthapuram.