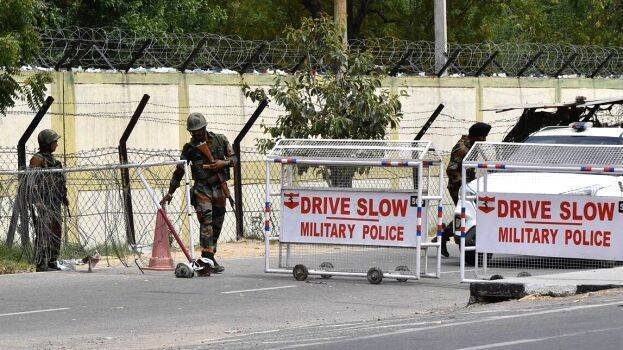 NEW DELHI: As per reports, the killing of four soldiers at the Bathinda Military Station in Punjab by an army personnel earlier this week was due to sexual harassment. Mohan Desai, a soldier, who was arrested by the police revealed this.
The national media reports that Mohan Desai admitted during interrogation that he killed the soldiers as he was repeatedly sexually harassed and sodomized by them. Mohan Desai worked in the artillery unit. Desai said that he stole INSAS rifle and killed them.
He stole the rifle on April 9. During interrogation, Desai confessed that on April 12 around 4.30 am, he went upstairs while on guard duty and killed the soldiers while they were sleeping. It was found during preliminary investigation that personal enmity was behind the murder, Sagar Banne (25), Kamlesh R (24), Yogesh Kumar J (24) and Santosh M Agarwal (25) has been killed. The police also said that after the shooting, the accused deposited the rifle and bullets in the sewage pit of the military base. This was found by the police.
Desai, a native of Andhra, had earlier tried to mislead the police, saying that he saw two masked men in kurtas and pyjamas firing at the soldiers. The Punjab Police said that the incident was not a terrorist attack.