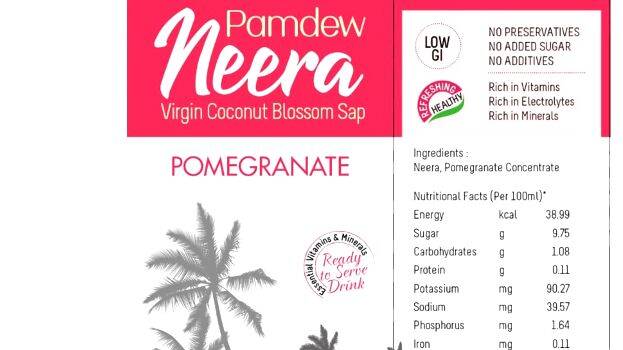 MALAPPURAM: Neera will jump again into business taking newer forms in Kerala. The company is trying new waters by entering into the soft drink business by preparing new flavors including mango and pineapple. Earlier, the business saw a fall after most Neera products after a certain time period got rancid. The lack of services including pasteurization proved costly for businesses.
However now, a tetra pack plant is nearing construction in Muthalamada, Palakkad. The plant comes with many services including pasteurization of any mix and flavors. The project costs around Rs 25 crores and is undertaken by a consortium of coconut-producing companies in Kerala.
Pasteurizing and packing machines will be imported from Europe. KIIFB has approved a loan of Rs 18 crore. The building work comes to roughly under Rs one crore. In 2018, the central government gave a yes nod to Rs 6.25 crore subsidy for Neera business. The plant will be the first of its kind in Kerala.
There are more than three lakh coconut trees in Muthalamada alone. Just 500 trees are sufficient for Neera to produce more than 10000 liters of coconut juice. The government is pondering over the move.