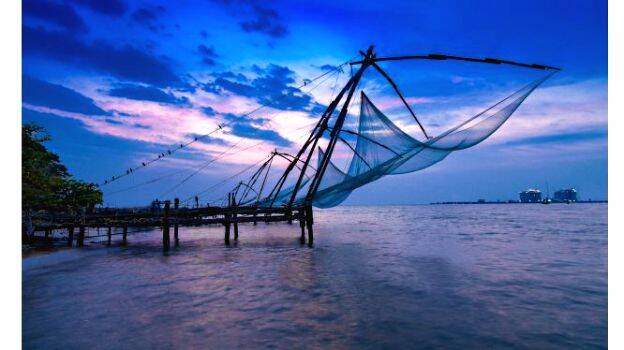 THIRUVANANTHAPURAM: 26 crore project to develop 30 new regional tourism centers in 12 districts of the state has been given administrative approval by the government. This is a part of the 'Destination Challenge' project jointly launched by the LSG and Tourism departments as part of tourism development.
The objective is to develop at least one tourism center in each LSG institutional area. About 100 local residents will be able to get employment and income. The construction work will commence soon.
Sixty percent (maximum Rs. 50 lakhs) of the total cost of development of each tourism center will be borne by the Department of Tourism, and the rest will be met by the LSG organizations through their own funds or through sponsorship. According to this, out of 26 crores sanctioned by the administration, 13 crores is the share of the tourism department.
Tourism destinations will be developed in a modern way with the help of the Responsible Tourism Mission. The implementation, management, and revenue of the scheme are vested in LSG entities. The scheme will be extended to more panchayats within a year.
Schemes sanctioned and amount
(Share of Tourism Department in brackets)
Ayroor Kathakali Museum-1,46,31,522 (50,00,000)
Pothan Plakal Nakshatra Water Festival- 99,99,500 (50,00,000)
Arikuzhi Water Falls- 88,00,000 (50,00,000)
Chirakkulam Maduram Poongavanam- 98,83,900 (50,00,000)
Ottakatalemat- 1,50,00,000 (50,00,000)
Chunayamaykkal Falls-96,00,000 (46,00,000)
Ekayam Waterfall - 1,50,00,000 (50,00,000)
Irachilpara, Kacharam Falls- 70,32,771 (42,19,663)
Papinimedu Viewpoint - 50,00,000 (30,00,000)
Thekkady Tourism Park- 97,26,000 (50,00,000)
Nakshtrakuthu Falls- 72,00,000 (43,20,000)
Kodampally Chira - 50,00,000 (30,00,000)
Moolemmel Park - 99,00,000 (50,00,000)
Mangalampuzha Park- 25,00,000 (15,00,000)
Vayaloram- 71,10,470 (42,66,282)
Chemmappilly Suspension Bridge- 50,00,000 (30,00,000)
Manachal Park- 85,00,000 (50,00,000)
Pothumpichira Lake- 85,70,000 (50,00,000)
Karamala Park- 83,50,000 (50,00,000)
Chaliyar Ecotourism- 1,00,00,000 (50,00,000)
Chovva Puzha Ecotourism- 99,70,000 (50,00,000)
Munderi Park- 1,50,00,000 (50,00,000)
Govindamoola Lake- 76,15,000 (45,69,000)
Vythiri River- 85,00,000 (50,00,000)
Iritty Ecopark- 90,00,000 (50,00,000)
Kuttipullu Park - 83,00,000 (49,80,000)
Kakkathuruthu- 99,10,000 (50,00,000)
Erappanpara- 29,31,815 (17,59,089)
Nizhalidam- 90,00,000 (50,00,000)
Kottancheri Hills- 89,99,485 (50,00,000)
"Many new destinations are being prepared in the state as part of the plan. Planning to develop more projects in collaboration with the LSG department.'
-PA Mohammed Riyas,
Minister of Tourism