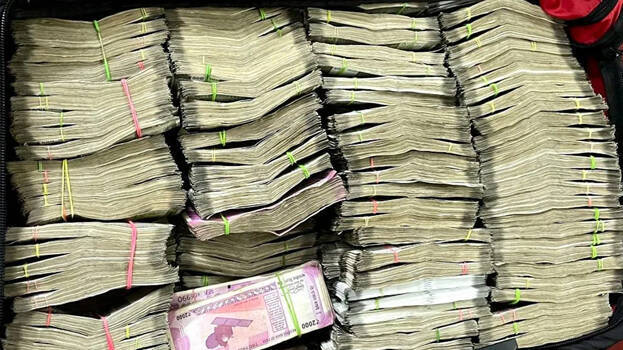 BENGALURU: The Income tax department seized Rs 1 crore from the residence of a Congress leader's brother during raid. The money was hidden in a tree. The raid took place at the Mysuru home of Subramania Rai, brother of Karnataka Congress leader Ashok Kumar Rai.
A video of the search at Subramania Rai's residence shows fat stacks of cash packed in a box and hidden on a tree. Ashok Kumar Rai is the Congress candidate from Puttur constituency in the upcoming assembly elections in the state.
The Chief Electoral Officer informed that Rs 110 crore has been seized so far in the raid conducted by the police in the state in connection with the election. He also said that 2346 cases have been registered in this regard. Karnataka assembly election is on May 10. The result will be declared on May 13.