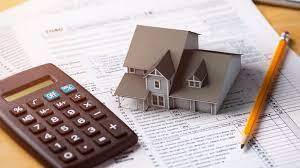 THIRUVANANTHAPURAM: UDF-ruled local bodies may only charge the lowest slab in the steeply increased tax on buildings. 40 percent panchayats are ruled by UDF. With this, there will be two types of tax in LDF and UDF panchayats.
The government has fixed three types of slabs. Minimum and maximum base rates may be determined by local bodies based on criteria.

Building tax is calculated by classifying areas based on various criteria including development. The higher slab will come in areas where new road development has taken place, and areas where new commercial and educational institutions have come up. The tax will also increase near the national highway and major junctions.
The local body governing body will fix the slab and issue a newspaper advertisement. Building owners can file objections within 30 days.

The last time the government revised the basic rates of annual building tax was in 2011. The base rate has now been increased by double the then rate.
Political gain
The increase in the basic tax rate has created an exorbitant financial burden on the common man. Deciding not to collect tax on the higher slab will be a political advantage for the UDF, including in the upcoming local body by-elections. At the same time, it will also cause financial loss to the local bodies.
Govt guidelines
The increased rates will be applicable to buildings numbered after April 1, 2023
Buildings taxed before March 31, 2023 will be subject to an increase of 5 percent along with the old rate.
Buildings completed after April 1, 2023 will be taxed at the existing rate
A letter of consent to pay the new rate should be obtained from the applicants after April 1
Local bodies
Gram Panchayat : 941
Block Panchayat: 152
Zilla Panchayat: 14
Municipality: 87
Corporation: 06
Total: 1200