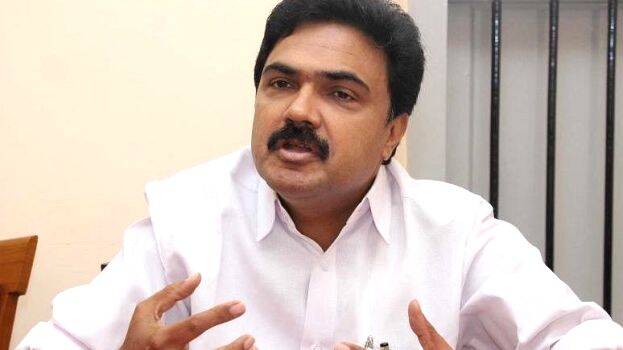 KOTTAYAM: Jose K Mani says 'NO' when UDF is trying hard to get Kerala Congress M back into the UDF. It is calculated that pressure can be put on the Left Front for more seats in the Lok Sabha elections citing the invitation of the UDF.
In the party meetings, the Jose section had discussed that Kottayam, Idukki and Wayanad seats are eligible for the Lok Sabha elections and that they should have at least two of them. However, there is a possibility that the Left Front will give only the existing Kottayam seat. Things will turn around if Jose isn't ready to stick to one seat.
In an interview with a private channel, KPCC president K Sudhakaran had said that the Jose faction would be brought back to the UDF. Ramesh Chennithala also opined that it would be better if Jose came to UDF. However, in response to the invitation of both leaders, Jose K Mani responded that the Kerala Congress M is an integral part of the Left Front and the current effort is to strengthen the government.
Happy if Jose K Mani comes: Chennithala
THRISSUR: Ramesh Chennithala says he is happy that the Kerala Congress Jose K Mani wing is returning to UDF. He was replying to the media's questions. The Jose K Mani faction was part of the UDF. Chennithala told the media that he would be happy if they come back and the UDF expansion talks have not started.
Glad that we are invited, but why were we thrown out?- Roshy Augustine
THODUPUZHA: While happy to hear that Ramesh Chennithala has welcomed the Kerala Congress (M) into the UDF, we are now part of the Left Democratic Front, Minister Roshi Augustine told the media. Why were we excluded from UDF? Ours was a party that stood and worked with the UDF's position from the initial stage. KM Mani is the leader who stood by that decision. They probably thought we are done when we got removed, but we are still here. The function of Kerala Congress (M) Party is to strengthen the activities of the Left Front to ensure the welfare of the people and to solve their problems as a party that is part of the administration. We are a political movement with our own stand. Wasn't it clear from the subsequent elections that our decision to stand with the Left was the right one? The minister said that there is no personal feud with the UDF and it is a matter of stands.