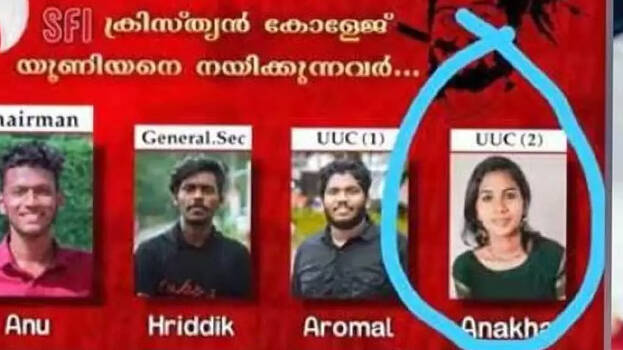 THIRUVANANTHAPURAM: The CPM has taken action in connection with the impersonation controversy at Kattakada Christian College. Student leader Visakh has been suspended from the local committee. Action was taken against Visakh, a member of Plavoor local committee, as per the directive of the district secretariat.
The party has taken seriously the anomalies exposed in connection with the college elections. He was suspended following the report of the commission of inquiry headed by the Kovalam area secretary.
Despite knowing that his name was on the list of university union councillor (UUC) sent by the college to the university, he did not correct it. The investigation found that Visakh tried to replace Anakha, who won the post of university union councillor. The commission had recorded her statement the other day.
The Kerala University Union elections were scheduled to take place on May 26. After the impersonation was exposed, Vice Chancellor Dr Mohanan Kunnummal froze it. The syndicate will meet on May 20 to discuss the matter.