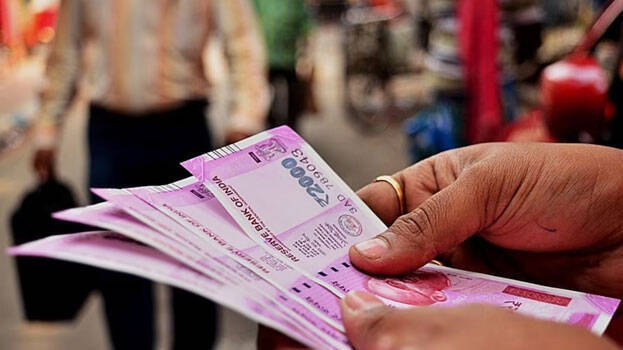 MUMBAI: People can exchange the withdrawn Rs 2,000 notes at banks from today onwards. RBI has directed the banks to arrange necessary facilities for those who come to banks to exchange currency notes. According to the SBI notification, customers will not be required to submit any ID cards or fill out any requisition forms to exchange their Rs 2000 currency notes. It also clarified that up to Rs 20,000 can be exchanged at a time without submitting the form.
Meanwhile, Reserve Bank Governor Shaktikanta Das said there is no need for people to rush to exchange Rs 2000 notes and that there is four months' time to exchange the notes.
"Withdrawal of Rs 2000 notes will not affect the economy. There is no plan to bring back the 1000 rupee notes that were withdrawn in 2016. Banks have been directed to provide necessary facilities to those who come to exchange notes and avoid the hassle of queuing due to high heat," Shaktikanta Das said.
"If those abroad and others are unable to exchange the 2000 note by September 30, we will think about extending the time limit. While Rs 1000 and Rs 500 notes were withdrawn, Rs 2000 notes were issued to restore the value of money quickly," he added.