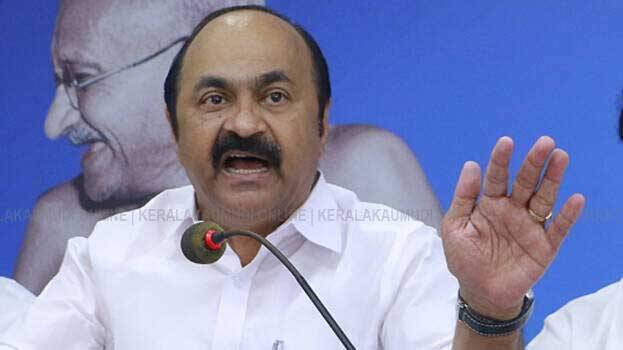 THIRUVANANTHAPURAM: Leader of the Opposition VD Satheesan said that the claim that the fire at the Medical Services Corporation building in Kinfra Park was caused by bleaching powder was unbelievable. Speaking at a press conference, Satheesan said that he suspects that such a claim is being made to sabotage the investigation.
"Fire broke out in two buildings of the Medical Services Corporation at a time when the investigation into the corruption related to the purchase of medicine during the Covid-19 pandemic is going on. Medicines worth lakhs of rupees were destroyed in fires in Kollam and Thiruvananthapuram. There is a coup behind this. It is surprising that the fire was caused by bleaching powder. There were no adequate security measures in both places," Satheesan said.
"Fire breakout has become a regular program of the government. How did a fire break out in the related sections of the Secretariat when controversies surrounding gold smuggling and road cameras erupted? A ploy to destroy critical documents is behind the fire. A serious investigation is required in this regard. All investigations, including in corruption cases, are being influenced," he said.
"Over two years, nine MDs have come in and gone out of the Medical Services Corporation. The authorities are obtaining huge commissions by purchasing more medicines than required. A big gang is functioning behind the purchase," Satheesan added.
The fire broke out at the Medical Services Corporation building in Kinfra Park at around 1.30 am today. The building where the chemicals were stored was completely gutted. Only the security guard was there at the time. Currently, the fire has been completely extinguished.
A fireman was killed after a concrete part collapsed during the attempt to douse the flames. The deceased has been identified as Attingal native Ranjith (32). Although Ranjith was rushed to the hospital, his life could not be saved.