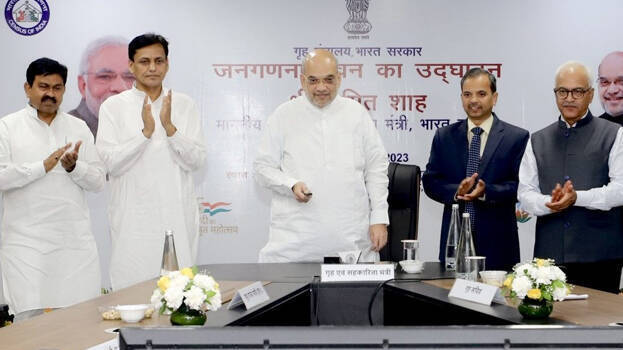 NEW DELHI: Union Home Minister Amit Shah said that the central government will soon introduce a bill in the parliament to link birth and death data with the electoral rolls. The minister was inaugurating Janganana Bhawan', the office of the Registrar General and Census Commissioner.
Amit Shah said birth and death registration is important for updating the citizen register, voter list and list of people benefiting from beneficiary schemes. If the birth and death certificate data are preserved in a special way, development works can be planned properly.
"Under this process, when a person turns 18, his or her name will be automatically included in the electoral rolls. Similarly, when a person dies, that information automatically will go to the Election Commission, which will start the process of deleting the name from the voters' list,'' Amit Shah said.
According to Amit Shah, digital, complete and accurate census figures will have multi-dimensional benefits. He added that planning based on the census data ensures development reaches the poorest of the poor. He said development plans cannot be planned using the census data of the past as they do not have the required data.
The Union Home Minister also inaugurated a web portal for registrations of birth and death. He also said that the next census will be in electronic format.