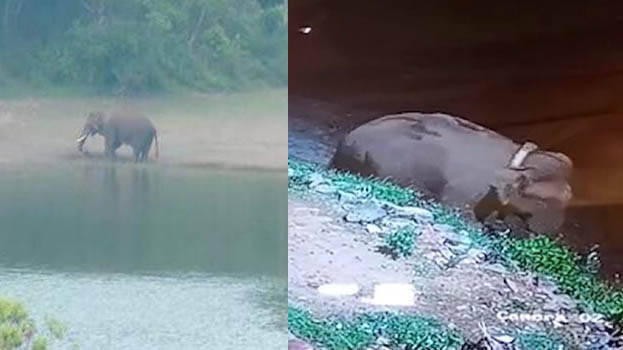 IDUKKI: The rogue tusker Arikomban, captured from Chinnakanal and translocated to Periyar Tiger Sanctuary, reached near the residential area in Kumili yesterday. The elephant was spotted six kilometres from Kumili according to the aerial distance day before yesterday but yesterday it reached Rozapukandam area in Kumili. Although this is a forest area, the residential area is just 100 meters from here.
The forest department shot in the air and drove the elephant back to the forest when it came close to the inhabited area. Through the GPS collar it is believed that it was Arikomban who came. Arikomban was chased into the forest from where it was found the other day. Signals are being obtained from the radio collar only hourly. The signal was received when it was close to the populated area. Despite being chased away to the forest, Arikomban coming very close to residential areas, has raised concerns. The concern is whether the elephant will enter the inhabited area.

The rogue tusker after spreading fear entered the forests of Kerala from Tamil Nadu six days ago. The Tamil Nadu Forest Department has imposed a ban on tourists in Meghamala in Tamil Nadu due to the fear of attack by Arikomban. It is still continuing. There were reports that the elephant had attacked a house there. The elephant had damaged a shed built for forest guards on Sunday. The employees fled to safety.