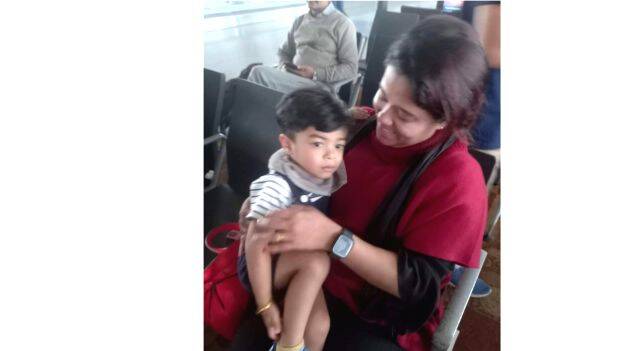 KOLENCHERY: A two-year-old toddler who came with his mother from New Zealand, went missing inside the huge IGI airport in New Delhi in just a blink of an eye. Announcements blared out while tension flared inside the airport creating chaos among families and passengers waiting to fly. Finally giving air to breathe, the young toddler was found two kilometers away from the airport after an hour-long search.
It was on May 23 that Kolenchery native Archana returned to India from New Zealand. She was waiting for her connecting flight to Kochi at 31 B gate. Her son Madhav disappeared in a whiff making the young mother scream out loud. The passengers including Malayalis came to her help and informed the officials about the incident.CISF and Air India officials started a search, surveilling cameras all over. Archana showed them her son's latest pic which was shared among all airport officials.
The officials took the buggy car to cover the vast IGI airport and to their surprise found Madhav pondering seriously over a flower vase near Gate 47, not even having the slightest idea about the chaos he scripted. it is doubted that the kid might have touched the travelator which could have placed him at the other end of the airport.