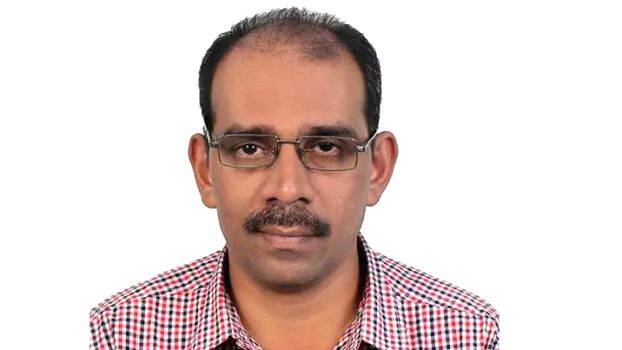 KONDOTTY: Razak Payambrot(57), a famed singer and known cultural face from Pulikkal committed suicide inside the panchayat office in Pulikkal. The former secretary of Mappilakala Academy, Razak was also an accomplished Mappilapattu singer. He had a long legal fight against a waste plant located near the premise which he considers took his brother's life away.
According to his family, Razak took his life after not receiving any hopeful response from the panchayath regarding his complaints against the plastic waste plant. Razak in a cruel end, carried the piles of complaints he wrote over the years, packed it in a sack and wore it around his neck, and lassoed to death.
On March 20 this year, Ahmed Bashir, the younger brother of Razak died after fighting the pulmonary disease for years. Razak, a CPM cadre, was alone in his fight to stop the plant from working near the human habitat. He pointed to the death of his brother as a result of breathing toxic fumes from the plant nearby. However, the CPM-headed panchayat never took notice of Razak's year-long pleas and also denied him any proper response.
Razak and his wife were such ardent supporters of CPM that forced them to write a will to transfer their house and property to the party. The family of Razak stormed to the panchayat office and blocked the road in protest.UDF in the area also joined along with the family in protest.
Razak was a multifaceted talent who also had a short stint working as a journalist issuing print dailies known as " Kondotty Times".