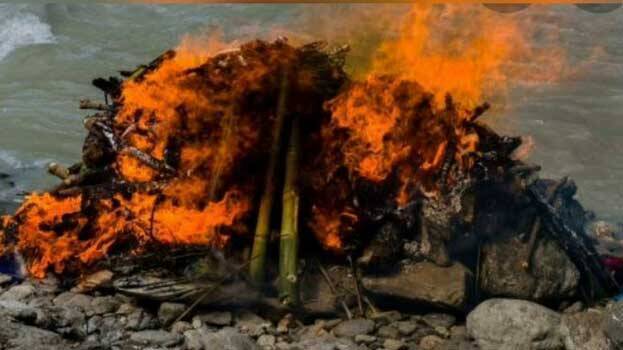 LUCKNOW: A man, who jumped into his friend's funeral pyre, has died. The incident happened on the banks of Yamuna River on Saturday. Anand (40), a native of Uttar Pradesh, died after jumping into the funeral pyre of his friend.
Anand's friend is Ashok (42), who lives in Nagla Khangar police station area in Uttar Pradesh. He was suffering from cancer and died yesterday. The shocking incident happened yesterday when the last rites of Ashok was being held on the banks of Yamuna River.
Anand was among those present for the funeral rites. When people started leaving, Anand jumped into the funeral pyre. People there pulled him out of the pyre and rushed him to the district hospital and then to Agra Medical College. However, he succumbed to his injuries on the way to Agra.