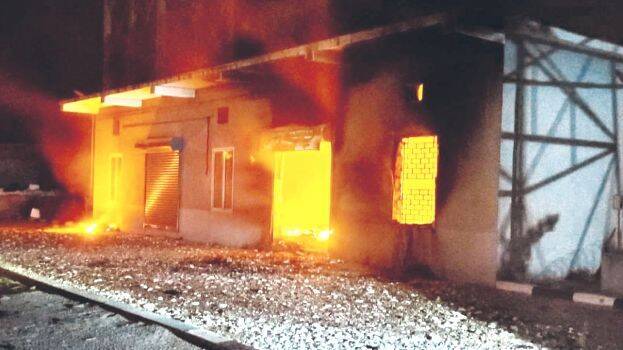 KOLLAM: The Kerala Medical Services Corporation Limited (KMSCL), which is under suspicion due to the fire in its drug warehouses, has been hiding from the audit department for 10 years. The state audit department has asked for the account several times but has not provided it. Each time they walked away saying the figure was not accepted by the KMSCL board.
The audit of KMSCL, which was formed in 2007, was handed over to the state audit department in 2016. The audit from 2007 to 2012-13 was completed and the report submitted. The audit department sought an explanation of several suspicious transactions were found. It is alleged that the Medical Services Corporation, which did not provide the explanation, hid the figures later. The reason for not providing the figures later was because clarification was requested in many transactions.
The state audit department can conduct audit only if the concerned institution submits annual accounts. The audit department informed the government several times about KMSCL's non-payment of annual accounts, but there was no intervention. The audit department can take prosecution action against non-accounting entities. That too has not happened because the government has not given permission.
700 crore transaction
KMSCL procures drugs worth around Rs 350 crore and hospital equipment worth around Rs 150 crore annually. Apart from the distribution of medicines through hospitals, the sale of medicines worth Rs 250 crore is also done through community pharmacies under the Corporation. Government institutions and agencies that do not have a transaction of barely one crore per year are giving the accurate figures to the audit.