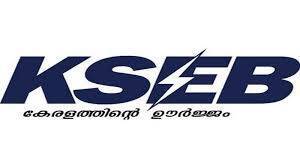 THIRUVANANTHAPURAM: KSEB had three major contracts with private players for buying 465 MW of electricity for 25 years. The regulatory commission found anomalies in the contract and decided to cut short the deal. However, now the government has given a green signal for KSEB to stick with the deal to fight the electricity crisis in the state. The government's unanimous decision conforms to KSEB's Article Of Association Section 55 rule. The controversial contract deal was dismissed by the commission on the 10th of last month. The commission asked the board to end the deals within two weeks time but nothing of that sort happened from KSEB's side.
There is currently no alternative in place if the KSEB cut short the deal in a whiff. The KSEB appeal in the appellate committee is also waiting for a proper response. The government has thus given a yes nod to proceed with the contract until there happens a respite from the tribunal.
The government intruding into KSEBs work is unprecedented. After the KSEB turned a company in 2013, it is the first time for any government to use section 55 to help solve the dilemma surrounding the board.
If the KSEB back out from the deal, there will be a dearth of 465 MW of electricity in the state. If for no alternative, the board needs to enter into the open market to purchase electricity at a very high cost. The loss incurred will pass onto the next month and the KSEB won't have any relief taking additional cess from the public as the regulatory commission has already fixed the amount to be collected from the public. The government intrusion into the issue is mostly viewed as a saving act to help keep the KSEB afloat from not falling into a crisis.