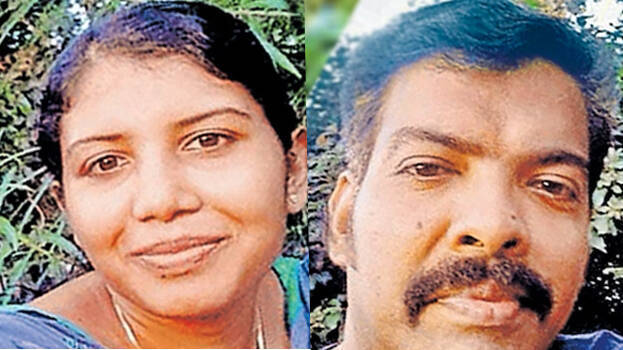 KOYILANDY: A couple committed suicide by hanging from a jackfruit tree adjacent to their home in Koyilandy. Ashok Kumar (43) and Anu Raj(33) were found dead after relatives who turned at home early morning found the married couple hanging from a tree nearby.
Ashok Kumar was a typist in the Thiruvananthapuram vigilance office while his wife Anu was undergoing training in the intelligence wing. Anu had some health-related concerns that the family near revealed to people even in their close space. For all the treatment-related things, the couple reshifted to Chemmenchery and were living here.
After postmortem procedure from the medical college, the bodies were cremated in their house premise.