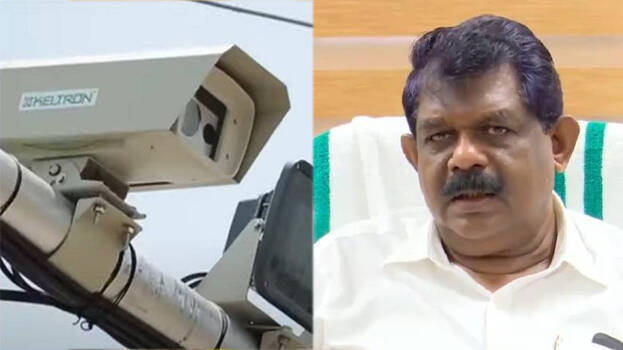 THIRUVANANTHAPURAM: Minister Antony Raju announced that fines will be imposed through AI cameras in the state from 8 am on Monday. Antony Raju told the media that one child would be allowed to travel with his parents on a two-wheeler and no fine would be imposed for this. Children under 12 will not be fined but children over four must wear a helmet.
The state has asked the central government to amend the law to allow one child below 12 years of age to travel with parents on a two-wheeler. Levying fines for children's travel will be halted pending the Centre's reply to the State's letter. The Minister said that the final decision will be taken after knowing the stand of the Centre.
At present there is no mechanism for filing complaints arising out of traffic violations but henceforth appeals can be made directly to the enforcement RTOs of the respective area. Within two months the system will be set up to appeal online as well. The minister said that with this, the allegation that action was taken against innocent people can be avoided. AI cameras are all set. No one is exempt from the AI ​​camera penalty. The minister also said that concessions will be given as per the central norms only.