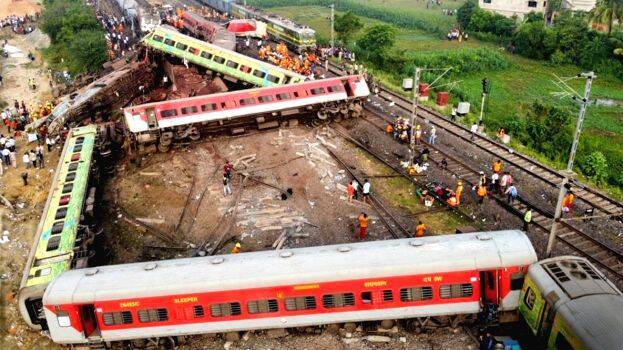 NEW DELHI: The CBI registered a case and started an investigation to find out whether there was sabotage in the accident involving three trains in Odisha. A 10-member CBI team reached the accident site yesterday morning. The assistant station master of Bahanaga Bazar station and the loco pilots of the Coromandel Express and Bangalore-Howrah Superfast Express trains were questioned. The CBI team also collected evidence from the accident site. Officers are still at the scene.
The CBI took over the case following a special order from the Union Ministry of Personnel at the request of the Ministry of Railways.
Railways concluded that sabotage or external interference was behind the accident. The point machine or the electronic interlocking system that facilitates the movement of trains is suspected to have been tampered with.
Exemption of LIC claim
LIC has relaxed rules to speed up payment of insurance claims for accident victims and injured persons. Instead of the death certificate, the relatives can submit the list issued by the railway authorities, police, or central and state government authorities as proof of death. There are dedicated help desks at divisional and branch levels to clear queries. LIC said it will ensure speedy settlement of claims to reach the beneficiaries.
Meanwhile, Railway Board Chairman AK Lahoti submitted a report to the Prime Minister's Office regarding the accident.
Mamata in Odisha
West Bengal Chief Minister Mamata Banerjee visited the Cuttack SCB Medical College Hospital to meet the injured in the train accident. Mamata had earlier visited the accident site.
Booking has not decreased

Railway Catering and Tourism Corporation Limited (IRCTC) has denied the Congress allegation that people are canceling tickets en masse following the accident.
Meanwhile, IRCTC admitted that the 7.7 lakh bookings on June 1 fell to 7.5 lakh on the third day after the accident.
Congress leader Bhakta Charan Das had alleged that thousands of people had canceled their tickets fearing that the train journey was unsafe after the accident.