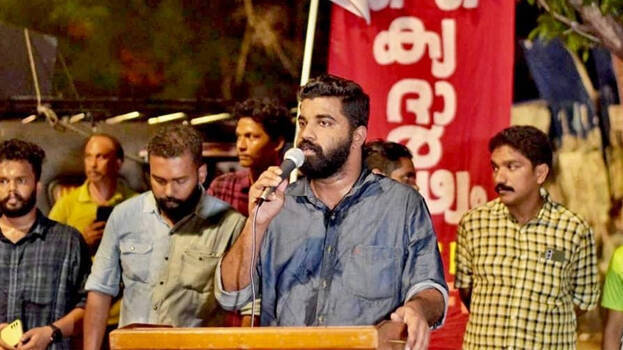 KOCHI: The Examination Committee report has stated that there is no merit in the complaint filed by SFI state secretary PM Arsho against a lecturer. Arsho had complained that lecturer Vinodkumar had intervened to help a KSU student get more marks in the re-evaluation. The Examination Committee has handed over the report to the Principal. The report also stated that there was no abnormality in the student getting 12 marks more in the re-evaluation.
Yesterday, Higher Education Minister R Bindu had said that Arsho had no involvement in the mark list controversy.
"Things have become clear in the allegation raised against SFI state secretary Arsho. A technical error has occurred. Arsho should not be blamed for something in which he had no involvement," the minister said during a press meet.
The minister also said that all affiliated colleges and university departments, including self-financing institutions, have been directed to set up a student grievance redressal cell within a month. The decision was taken in the context of the death of Shraddha, a student of Amal Jyothi College in Kanjirappally.
Arhso had given an explanation stating that there were no lapses on his part in the incident. Subjects and marks were not mentioned in Arsho's mark list. However, Arsho's name was seen in the list of students who passed the examination. This gave rise to the controversy.
Arsho said that he did not write a single exam in the third semester of MA Archaeology. The College Principal has also claimed that Arsho is innocent.