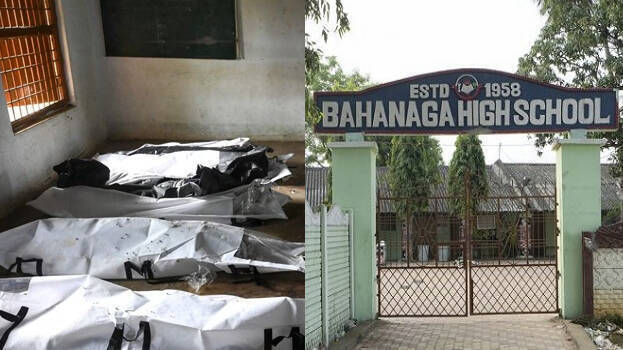 BALASORE: Authorities in Odisha have decided to demolish the school building which was turned into a temporary morgue to keep the bodies of the victims of the Balasore train accident. The authorities were forced to take the decision after several students and their parents expressed reluctance to return to the school. The school is scheduled to reopen on June 19 after the summer holidays.
Nearly 250 bodies were kept in the hall and six classrooms of Bahanaga High School. The school is located five hundred meters away from the accident site. Moreover, there were no other centers nearby that could store so many dead bodies. Hence, the authorities had decided to keep the bodies in the school. Though the bodies were later shifted to Bhubaneswar and the school campus was sanitized and cleaned, the students and the guardians are scared and in a state of panic.
Several students and parents are fearing that there will be ghosts in the building. Although the district administration tried to create awareness against such superstitions among the people, many people are still expressing reluctance to send their children to the school. Following this, the authorities decided to demolish the 65-year-old school building.