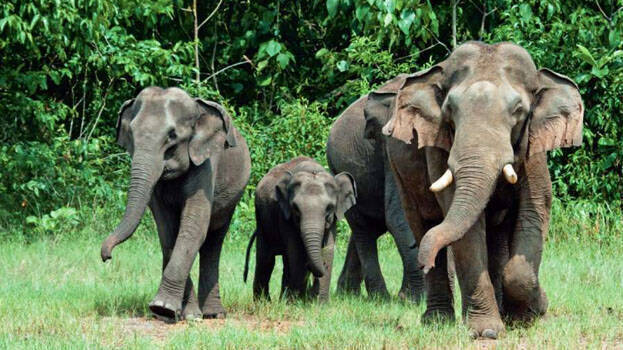 KOCHI: Environmental organizations will be handing over four acres of private land to the forest department to prepare a habitat for wild elephants. Voice of Asian Elephants Society and Nature Mates Nature Club bought a part of private plantation adjoining Nedunkayam forest in Nilambur South Forest Division for Rs 40 lakh. These four acres will be converted into a part of Nilambur Elephant Reserve. A habitat for wild elephants and other animals will be created here.
An application will be made today to the government to acquire this land. Sangeetha Iyer, the founder and executive director of Voice of Asian Elephants, said that the transfer of land is as per the Kerala Forest Act, 1961. Sangeetha resides in Canada.
Palakkad Forest Chief Conservator K Vijayanandan said that the land will be acquired under the government scheme to create natural forest on private land as well. The department is also implementing a scheme to compensate the residents who give up their land adjacent to the forest.
Nature Mates Secretary Binu Roy also attended the press conference.